Antoine Delers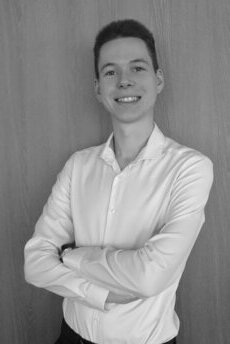 Antoine Delers
Executive & Communications Assistant
Antoine Delers obtained two master's degrees at the University of Mons in Belgium: the former in intercultural translation and the latter in language sciences, with a focus on intercultural communication. Throughout his studies, he developed a strong interest in international relations, communications and languages, namely French, English, Italian, Swedish and Dutch.
Antoine started his professional career in Brussels, as a communications trainee at the Belgian Ministry of Foreign Affairs. After working as a junior adviser and communications assistant for the plastics industry (Polymer Comply Europe, Waste Free Oceans and EUROPUR), he joined the EHPM team as Executive & Communications Assistant in June 2021.
As part of the EHPM Secretariat, Antoine contributes to the communications strategy and social media campaign of EHPM and to the proper organisation of EHPM's Working Groups, Task Forces, Members' Meeting, and General Assembly. He also provides administrative assistance to the Director General of EHPM.
Cataldo Enrico Rizzo
2021-06-03T13:05:06+02:00