Livia Menichetti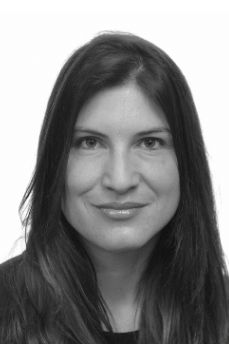 Livia Menichetti
Director General
After graduating in Political Sciences and International Relations at the University of Perugia, Livia Menichetti completed a Masters in International Politics and Diplomacy at the University of Padua in 2007. She then deepened her interest in European policies completing a Masters in European Studies-Community Advisor and Project Consultant co-organized by the Universite' Libre de Bruxelles with the University of Padua.
Soon after, she began her professional career in Brussels in the private sector where she dealt with European project management and European public affairs for Ernst & Young and Unysis, before moving on to the European institutional sector in 2010.
For eight years she was responsible for European affairs, advocacy, event organization and relations with the European institutions for the Cabinet Office of the President of the Umbria Region in Brussels. In this role she has been able to follow the lifecycle of several dossiers within the European Committee of the Regions (CoR). She has extensively managed the relations with the relevant European Parliament and European Commission offices and actors, including MEPs and EC officials dealing with Regional and Urban policies. This has allowed her to gain an excellent knowledge of the European decision-making mechanisms and a strong ability to move within them, as well as building a solid network of contacts within the European institutions and the main stakeholders active in the EU arena.
As the Director General of the EHPM, Livia is responsible for the planning, development and implementation of the public affairs and advocacy strategy of the EHPM. She manages the relations with European Institutions (EU Commission, EU Parliament & EU Council) in order to secure EHPM's policy positions and priorities with key EU level decision makers. She is also responsible for the EHPM external Communications: EHPM's newsletters and participation to trade shows and events. She is responsible for the daily management of the EHPM's Secretariat in Brussels including general administration and finances. She Coordinates the EHPM's Working Groups, Members' Meeting & General Assembly and she provides assistance to National Associations & other EHPM Members.
admin
2021-06-03T13:02:23+02:00